Colin Booth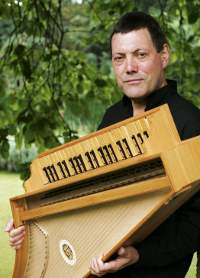 Colin Booth has combined the careers of harpsichordist and harpsichord-maker for more than 30 years. He has sold several hundred instruments, of which an unusually large proportion has gone to Early Music professionals.
As a player Colin has performed in many countries from Denmark to South Africa. He also plays and teaches throughout the south-west of England, has conducted courses at several centres, and is a regular contributor to the annual Dartington International Summer School, as teacher and performer.
Colin has recorded 12 CDs of solo harpsichord music over the last twenty years, which are available on the Soundboard label. All have received warm reviews. The two latest releases are (2009) a world premiere recording of Harmony's Monument: the complete Twelve Suites of 1714 by Johann Mattheson; and (2010) J.S.Bach's Goldberg Variations.